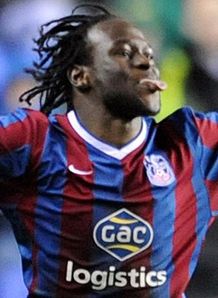 The wealth of quality players in the lower leagues reinforces the strength of the English game, and shrewd signings this January could provide Premier League clubs with just the tonic to propel them to success.
Everyone is looking for a bargain at this time of year. The January transfer window provides managers with the opportunity to reinforce their ranks for the long, hard slog to the end of the season, and with many Premier League clubs suffering multiple long-term injuries, it seems like this month will see as much activity as ever.
Every team in the Premier League has something to play for, and strong January signings could be the difference between achieving your goals for the season, or fading into obscurity. Last year Harry Redknapp bought astutely, if expensively at Spurs, and they rocketed up the table after the additions of Wilson Palacios, Jermain Defoe and Robbie Keane. Arsenal bolstered their season with the inspired addition of Andrey Arshavin, while Chelsea failed to push United all the way for the title after picking up Portuguese flop Ricardo Quaresma on loan.
Panic buys aplenty can usually be expected, but this year it could be those players picked up from The Championship or England's other lower leagues that prove the most influential and effective.
Glancing down the list of some of the names being linked with moves to Premier League clubs, it is testament to the strength of the English leagues that so many come from The Championship or lower. Victor Moses of Crystal Palace is hot property, with the likes of Arsenal, Manchester City and Tottenham all tracking him. Watford's Scott Loach and Peterborough's Joe Lewis are great goalkeeping prospects who look Premier League class through and through. Arsenal and Manchester United are apparently "in a race" to sign Cardiff youngster Adam Matthews, while at the other end of the table Kris Commons of Derby has recently been linked with Wolves. Following his exploits in the FA Cup recently, I would also be very surprised if a few Premier League clubs weren't taking a long hard look at Jermaine Beckford, and possibly other Leeds United players.
All this suggests that, in terms of talent, the English leagues are rife with promising players who could well step up and make an impression on the very biggest stage, and I for one am excited about their prospects. There are still countless examples of unknown foreign players coming into the Premier League and failing to make the grade, or looking no better than average along the way. West Ham's recent signings (albeit under the huge financial constraints they are experiencing) boast some highly questionable foreign imports, while Newcastle employed the same bits-and-pieces approach to their transfer policy, which saw their side full of misfits from around Europe stumbling its way to relegation last year.
The example of Birmingham City is a fine one, and one that many clubs would do well to follow this month. Yes, they are the fashionable club to write about at the moment due to their impressive form, and no doubt they will encounter a dip at some point as the season progresses, but their transfer policy and the signings of Alex Mcleish have been a revelation. Their defensive duo of Scott Dann and Roger Johnson, signed from Coventry and Cardiff respectively, have formed the solid base of the Premier League's 3rd meanest defence this season and are arguably early candidates for the Premier League's team of the season.
Further up the table, big clubs have proven that it pays to take a look at the lower leagues. Arsenal have a real talent on their hands in Aaron Ramsey, while Spurs and Everton have benefited immensely from adopting a policy of picking up young players from The Championship. Aaron Lennon, Tom Huddlestone and Michael Dawson, to name just a few for Spurs, and Tim Cahill, Joleon Lescott and Phil Jagielka to do likewise for Everton, have shown the value of taking a gamble on a lower league player, and it won't surprise me if these clubs and others bring in players from the second tier during this month.
I believe this is a really exciting transfer window for signings from the lower leagues, and I wouldn't be surprised if some real gems emerge. It is great for the English game to see such strength in depth in its leagues, and I hope that more clubs recognise the merits of adopting this transfer policy. While fans of some lower league clubs may be disappointed to see their top talents "poached" by Premier League big guns, developing talent and selling it on for profit is a great way to balance the books. It's good for the clubs who sell, it's good for the teams who buy and it's great for the players who get a chance to prove themselves on the biggest stage in domestic football.